Tavernier's Leading Landscaping Company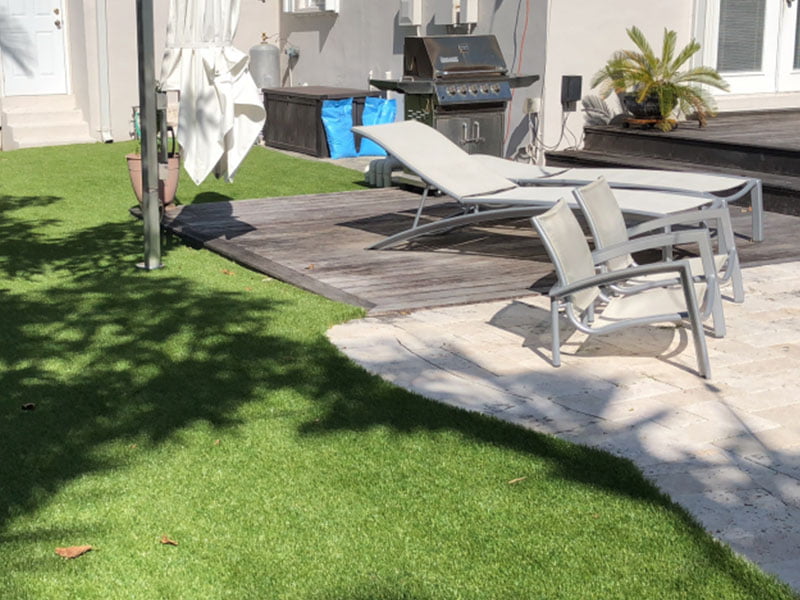 When it comes to high-quality landscaping services here in the Tavernier area, Big Green Men Landscaping & Artificial Grass is the premier name in service you can trust to get the job done right. As the premier landscaping company serving the Tavernier area, our team of skilled professionals can provide you with the wide range of high-quality services you need to create and maintain the kind of beautiful landscape you've always dreamed of for your property. Are you looking for a professional Tavernier landscaping company you can trust to help you maintain your home's landscaping? If so, give our team of skilled professionals a call today and let us show you the kind of quality results that have helped make us the most trusted name in hardscaping and landscaping services the area has to offer.
As the most reliable landscaping pros the Tavernier area has to offer, our team of skilled professionals is standing by and ready to assist you with any and all of your landscaping needs, no matter how big or small. Whether you're in need of tree trimming, artificial grass installation, new pavers, or house washing, our team of skilled professionals is ready to help you get the job done. If you have any questions about our full line of high-quality landscaping services, or if you would like to schedule an appointment for a consultation, give us a call today. Our team of experts is always standing by and would be happy to assist you in any way we can.
Expert Tree Trimming To Keep Tavernier Properties Beautiful
Be sure to call on Tavernier's number one landscaping company, Big Green Men Landscaping & Artificial Grass, for expert tree trimming services. Tree trimming involves the removal of branches from a tree that is overgrown or a tree that is dying. It usually requires the use of heavy machinery like chainsaws and branch saws, which take lots of practice to master the use of! That's why we recommend our customers give us a call when they need tree trimming rather than trying to do it themselves. We've got the industry experience to do the job safely and efficiently, as well as gather all of the debris afterward to make sure your property is completely clear.
Artificial Grass Services For Tavernier
If you think that artificial grass is an outdated, tacky addition to a property, think again! With Big Green Men Landscaping & Artificial Grass, you can get artificial grass installation that will give properties of all kinds the same beauty that a natural lawn gives without the excessive water bills and hours of work out in the sun. We can also provide further maintenance after the installation is complete, from eradicating pests that try to make a home on your turf to remove stains from food and drink spills. Getting an attractive lawn in Tavernier isn't hard with help from us!
Reviews and Testimonials for Big Green Men Landscaping & Artificial Grass Corp in Tavernier
Call Us Today For Your Free Estimate