Stump Grinding For Total Miami Tree Stump Removal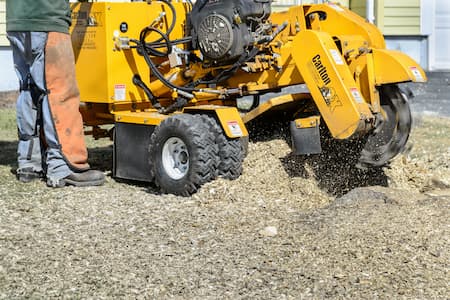 For thorough and efficient stump grinding services in Miami, call Big Green Men Landscaping & Artificial Grass Corp. If you have recently had a tree cut down or fall over, you are often still left with the stump. While some people choose to leave that in place, smart homeowners realize the importance of hiring a professional to address their need for stump grinding. For the best in service and final results, Miami locals also know that the name to trust: Big Green Men Landscaping & Artificial Grass Corp.
After the removal of a tree, especially a large one, it is always a better idea to have its stump ground up with special equipment and removed by a pro for a number of reasons. As a responsible property owner, it's important to partner with a reputable landscaping company for Miami that can provide you with quality results. Our team cares about helping you keep your landscaping in tip-top shape, which is why we offer this essential service alongside tree trimming and more.
Tree Stump Removal
While every tree is beautiful, the stump left behind after a storm or intentional removal may not be. However, even if you find natural beauty in what's left of the tree, it may not work well with your landscape design.
For one thing, a leftover stump can actually get in the way. It becomes difficult to maneuver around for purposes like mowing or weed-eating. Plus, it still is in the way of your overall landscaping plans, not to mention an eyesore.
Stumps can also end up becoming breeding grounds for insects and other pests. What's left behind is the perfect wood for a home for any variety of bugs or crawling critters.
A tree stump may also sprout new life. While this sounds pleasant enough, the result is actually lots of tiny new trees, which can look unsightly and out of control. It is better to remove the possibility at all.
Miami's Trusted Stump Grinding & Landscaping Company
Get the results you want most by calling on the team of experts here at Big Green Men Landscaping & Artificial Grass Corp for your stump grinding. We've got you covered for this and a variety of other landscaping services in Miami. Don't delay! Give us a call today and let us provide you with the information and quality service required to make the most of your stump grinding job.
Call Us Today For Your Free Estimate