Miami Tree Removal Pros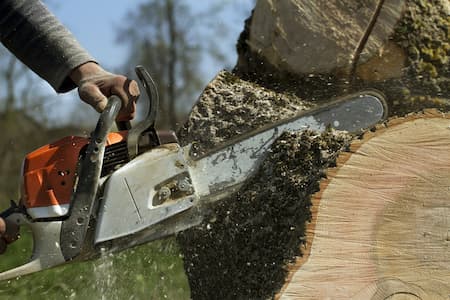 When you find yourself in need of just about any landscaping-related service, including tree removal, Big Green Men Landscaping & Artificial Grass Corp is the company to trust. As wonderful as trees are to include in your yard, sometimes they need to be taken out instead of added. The highest priority for work like this is making sure that you team up with a reputable and established professional so the job can be executed in a safe and efficient manner.
When tree trimming just doesn't cut it anymore, our team can be there to take care of your tree removal needs. It's essential to work with a true industry expert for all of your landscaping service needs, especially tree removal, so that they may keep a watchful eye out for trees that may be posing a potential threat to your property. The team at Big Green Men Landscaping & Artificial Grass Corp wants to be the landscaping company for Miami that you trust to take care of this essential service.
Cutting Down Trees To Clean Up Your Property
As much time and finances go into adding trees to your land, it can seem surprising that sometimes the project is about removing trees. However, there are some vital reasons why you might need tree removal in Miami:
For every large and mature tree on your property, there is a root system underground that you do not see. Unfortunately, with time, those roots can end up doing serious damage to your plumbing, driveway, or even foundation. Sometimes it is safer and more affordable to remove the tree in order to rectify the situation.
A tree that has grown too close to the house may be beyond trimming and pruning. At some point, you may decide to get this potential threat moved away from your home.
If one or more trees have been deemed sick or dying, it is time to remove the tree and protect your property, as well as anyone on the land.
Open Up Your View With Tree Removal
As beautiful as trees are, sometimes they can end up taking over the view through your windows. If the trees in your yard have become an obstruction to your otherwise panoramic view, it could be time to take one or more of them out. For any one of these reasons or more, let Big Green Men Landscaping & Artificial Grass Corp provide you with the tree removal service that you need most in Miami.
Call Us Today For Your Free Estimate