Exterior Painting To Upgrade Miami Curb Appeal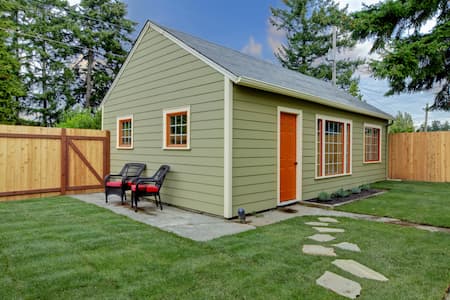 Want to know the best way to make a profound first impression and maximize your curb appeal in Miami? It's your exterior painting that makes all the difference! However, the color isn't the only thing that matters-- most important is the quality of workmanship that goes into it. In fact, even if you love the color you already have, freshening it up can make all the difference. For the finest in exterior painting craftsmanship, as well as expert advice on choosing just the right color, locals have come to depend on Big Green Men Landscaping & Artificial Grass Corp. You can feel confident about the level of quality work you will receive for your exterior painting with years of industry-related experience backing us up. The exterior of your home is making an impression right now-- can you be certain it is the one you want to make?
A Professional House Painter
Aside from enhancing your curb appeal, there are other reasons why it is imperative to address your need for exterior painting:
Qualified experts will be able to locate any possible problems that you may have with your exterior during the preparation phase of your job. This is the perfect time to deal with issues such as missing caulking or rot.
Your paint acts as a layer of protection for your exterior. Quality paint that has been skillfully applied acts as a protective shield safeguarding your home against the elements. It can even help to deter common problems like insects or rot.
Did you know that this fairly simple step can add to the property value of your home? Even if you are not planning on listing your home for sale any time soon, why not maximize the value?
The bottom line is that there are countless reasons exterior painting is a fantastic step to take for improving your Miami home, yet not a single reason to bypass this. The time to act is now by giving our landscaping company a call!
Miami's Well-Rounded Team Providing Service Excellence
At Big Green Men Landscaping & Artificial Grass Corp in Miami, our goal is to partner with each client in order to work through the exterior painting project from start to finish. It is about so much more than getting excellence in painting ability, although that certainly doesn't hurt. It is also about knowing you have a seasoned industry expert on your side to help you make wise choices.
We aren't just the area's top choice for exterior painting. We are the preferred landscaping company for Miami, offering everything from tree trimming to pressure washing services like concrete cleaning. Don't hesitate to reach out to us when you're ready to work with a team of reliable and trustworthy landscaping experts!
Call Us Today For Your Free Estimate