3D Landscape Rendering To Bring Your Miami Landscaping Ideas To Life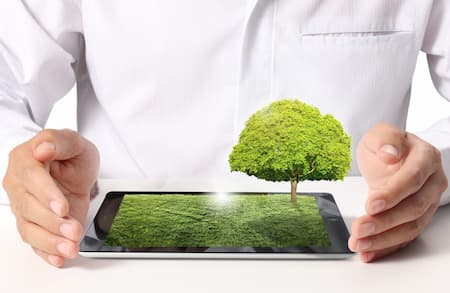 Getting the landscape design of your dreams in Miami is easier than ever with help from Big Green Men Landscaping & Artificial Grass Corp's 3D landscape rendering services. Every project we take on is important to us, and we want to make sure we meet all of your landscape design needs on every level. With our 3D landscape rendering, we can do this and much more!
In the past, landscape design has been written down or drawn out on paper, but as modern technology advances, we've been able to branch out with our design methods. At Big Green Men Landscaping & Artificial Grass Corp, we have access to computer software that takes your ideas for your new landscape design and turns them into colorized, 3-dimensional images that give you a sneak peek at what things will look like when the job is done. Having this sneak peek will also help our team ensure that scale and layout have been thought out properly before the construction and installation of plants, trees, flowers, synthetic grass, and more.
Call Big Green Men Landscaping & Artificial Grass Corp if our 3D landscape rendering services could benefit your next landscaping project-- our landscaping company for Miami is excited to show you what we can do!
Our Steps To 3D Design & Landscaping Plans
Just like any big design project like a renovation or remodel, there are a few important steps that must be taken before the project itself can actually begin. Our process goes as follows:
First, we identify the needs of our customers. We discuss their ideas with them and get an image of what their main goal is with the project. We also keep in mind future projects and design plans.
The next step involves measuring the property on which the project will take place. This could mean using a drone, surveying the property, or even making physical measurements to get everything down to the very last inch.
Then we'll start the 3D landscape rendering process. We'll input all of our customer's ideas into our software to design and create an exact replica of the final product. We aim to keep our customers in the know through the whole process, giving updates throughout to ensure we are headed in the right direction.
Lastly, we'll provide the customer with our files and provide them with a one-on-one walkthrough, making sure everything is as they expected. That's when we'll be able to finalize the design and get to work!
Trust The Landscaping Pros For 3D Rendering
As a home or business owner in Miami, no investment is too little when it comes to the perfect landscaping. Being able to physically see a detailed plan and transformation of your property through our 3D landscape rendering ensures that your money is being well spent and the results will match your vision down to the very last detail. Call on Big Green Men Landscaping & Artificial Grass Corp to get started with your new landscape design-- you'll be glad you did!
Call Us Today For Your Free Estimate