Benefits Of Outdoor Living Spaces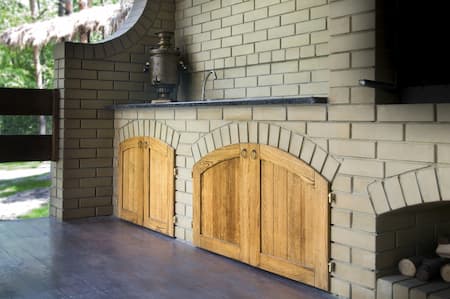 More and more local homeowners are making the wise decision to add outdoor living spaces to their Miami homes. In fact, it is becoming such a commonly requested service that many newly built homes already have outdoor living spaces in their original plans. Home buyers are beginning to expect them when they shop around or at least add them as soon as they get settled in.
If you have been toying with the idea of adding this to your home but haven't yet, there are some things you should know about. Even if you hadn't given it any thought, now is the perfect time to start. Luckily, Big Green Men Landscaping & Artificial Grass Corp is the landscaping company you can rely on to learn more about outdoor living spaces. Keep reading to get a better idea of why you should add outdoor living spaces to your residential property and how you can benefit from them!
What's In It For You?
Adding an outdoor living space, like a kitchen or fireplace, comes with plenty of advantages. A better comprehension of this can help inspire you to get started on yours.
The average homeowner doesn't make use of their backyard, at least not as much as they should! Adding an outdoor living space will help provide you with a way to actually use and enjoy your own great outdoors.
When you pay for your home, you are completely missing out if your home stops at your front door. Now you have a way to extend your living space past the confines of your four interior walls.
Adding an outdoor kitchen or another type of living space increases the property value of your home. Your house is your biggest and most important investment, so it only makes sense to want to maximize the value of this space, including the property your home sits on.
Get The Service You Need
By calling on the experts here at Big Green Men Landscaping & Artificial Grass Corp for a service like fire pit installation or outdoor kitchens, you can get the advice you need to make the right decisions when it comes to adding these spaces. Just as importantly, once you make the wise choice to add an outdoor living space, you can get the skilled workmanship you need for the best final results. You are going to love the outdoor living space that we are able to provide for you, so give our landscaping company a call today to find out more!
Call Us Today For Your Free Estimate