Fire Pit Installation: Creating Custom Fire Features In Miami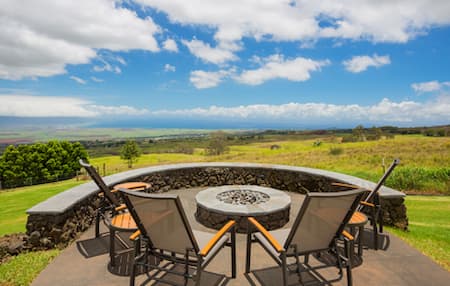 If you're looking for a company to help you with fire pit installation in the Miami area, calling Big Green Men Landscaping & Artificial Grass Corp is your best bet! Outdoor living spaces are becoming so common these days that they are actually becoming the norm. More and more homeowners are adding some element of outdoor living space to their new builds, while home buyers are now expecting to find them already included. Adding something like a fire pit to the exterior of your home enables you to make the best use of the property you own beyond its interior walls.
When you're interested in fire pit installation for your home, the first and most important focus should be on finding the right experts to handle the job for you. Luckily, Big Green Men Landscaping & Artificial Grass Corp is happy to take on such a job! We take this line of work seriously and take great pride in all the work we do, from fire pit installation to other services like outdoor kitchens. Call our Miami landscaping company today to learn more about this service or to get a free estimate for your upcoming project.
Installing Fire Features In Your Landscaping
One exciting option that you have for an outdoor living space feature is a fire pit installation, and here is some of what you should know about it:
This is the type of space that is ideal for hosting intimate get-togethers. A fire pit provides light and warmth for smaller social gatherings-- and means that you won't have to be stuck inside the house.
A quality-built fire pit also adds to the overall property value of your home. This seemingly simple addition can actually offer quite a bit of return for your initial investment.
You can also use a fire pit for a bit of campfire-style cooking. Who doesn't love some toasted marshmallows, but without the hassle of overnight camping in a tent?
Exceptional Fire Pit Service & Results
Big Green Men Landscaping & Artificial Grass Corp is the landscaping company for Miami you can count on when you are thinking about adding or modifying any aspect of your landscaping, including a fire pit. We offer top-notch workmanship and customer service for the best in final results. We look forward to partnering with you and ensuring that you get the outcome you want! There is no reason to settle for anything less than the best when it comes to the work invested in your landscaping.
Call Us Today For Your Free Estimate