Hardscaping & Pavers In Miami: Crafting Patios, Walkways, & Driveways With Paver Stones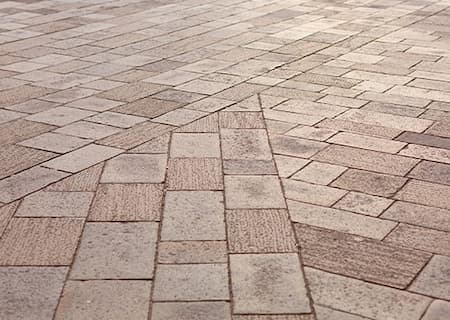 When you want pavers installed on your Miami property, the premier source you can count on for quality work is Big Green Men Landscaping & Artificial Grass Corp. No matter how big or small your project is, we want to make sure you get the most beautifully installed pavers that give your entire property added beauty and curb appeal.
Pavers are an affordable outdoor addition that can bring a luxurious look to your Miami home. There are a wide variety of colors and shapes to choose from as well as custom design options so your property can stand out from the rest of the homes on your block. Let Big Green Men Landscaping & Artificial Grass Corp be the landscaping company for Miami that will give you the patio, walkway, or driveway of your dreams! We've designed and installed many hardscape areas on both residential and commercial properties, and we're proud to always leave our customers satisfied. We know you'll love the beautiful pavers we install on your property!
Stone & Brick Paver Installer
If you're thinking of hiring Big Green Men Landscaping & Artificial Grass Corp for your paver service needs in Miami, there are a variety of benefits in store for you! Pavers offer a long list of advantages to your home, including:
Strength: Pavers deliver a crack-proof hardscape surface that can handle any kind of vehicle or pedestrian traffic. They are a tightly manufactured material, meaning they are stronger than traditional concrete and can take way more wear and tear over time.
Quick Installation: Pavers can be laid any time, rain or shine, meaning you don't have to worry about watching the weather for a service. The installation process is quick and easy, and your new walkway or driveway can be used immediately after the process is done.
Low Maintenance: Unlike concrete driveways and sidewalks, the only maintenance a surface made of pavers will need is regular sweeping or a quick rinse with the garden hose.
Easy Replacement: Paved surfaces are made up of many small parts put together, which means it's easy to take off a small part that needs a replacement without tearing up the whole surface!
Miami's Reliable Paver Source
Big Green Men Landscaping & Artificial Grass Corp is dedicated to taking the time and consideration to listen to your wants, needs, and ideas when it comes to pavers. This helps us give you the results you're looking for so we leave you 100% satisfied with our work! When you choose to partner with us, you know that you're picking the Miami team that always puts the customer first! Give us a call today if you're interested in installing pavers or even a fire pit on your property. Our experts are always ready to answer your questions and give you more information on the services we provide.
Pavers Gallery
Call Us Today For Your Free Estimate