West Palm Beach Landscaping Company You Can Depend On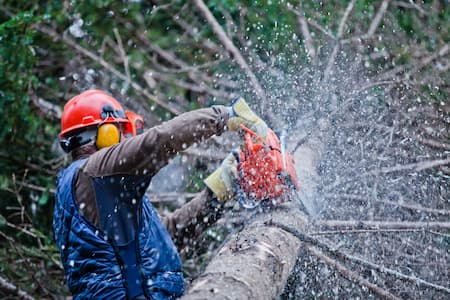 If you're looking for a professional landscaping company to work with in West Palm Beach, then you have come to the right place! The Big Green Men Landscaping & Artificial Grass Corp name has become synonymous with superior quality in both workmanship and customer service. We take care of both residential and commercial landscapes as well as outdoor living services and essential pressure washing for your hardscapes.
We work with each client to try to establish a long-term, working relationship. You need to work with someone who cares as much about your landscaping as you do! We can help take care of all the tasks needed to establish and maintain a healthy and stunning-looking property. From tree services like tree removal to installing artificial grass, we have got you covered-- all you have to do is give us a call.
Tree Trimming For Healthier Trees In West Palm Beach
Keeping your trees trimmed is a lot like getting regular haircuts-- in the long run, your trees will look better, live longer, and be healthier with regular tree trimming services from Big Green Men Landscaping & Artificial Grass Corp. We have the tools and skill to trim trees of all shapes and sizes, from huge oak trees to smaller crape myrtles. Our main goal is to provide you with reliable service that will give you the results you want: beautiful, healthy trees that add both value and curb appeal to your property!
Save Water In West Palm Beach With Artificial Grass Installation
Did you know that Floridians alone use over 130 gallons of water per person, per day? It might also surprise you to know that over half of it is used to water our lawns. This kind of water usage can send everyone from West Palm Beach to Fort Lauderdale into a water crisis unless we make a change! That change could start with you installing artificial grass on your home or business property. You can save up to 65 gallons of water per square foot with the addition of artificial grass to your property, not to mention these other benefits:
Low maintenance
Non-toxic/environmentally friendly
Dog friendly
Safe for kids
The only landscaping company to know for high-quality artificial grass in West Palm Beach is Big Green Men Landscaping & Artificial Grass Corp, so don't hesitate to give us a call today for a free estimate on your next project.
Call Us Today For Your Free Estimate