Top Landscaping Company In West Miami, FL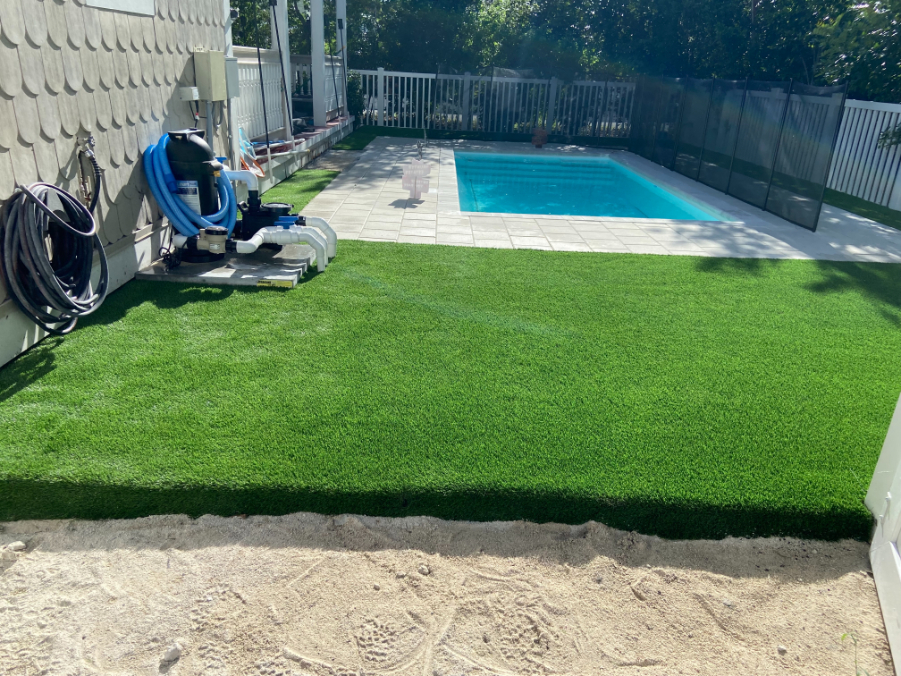 When it comes to high-quality landscaping services here in the West Miami area, Big Green Men Landscaping & Artificial Grass is the premier name in service you can trust to get the job done right. As the premier landscaping company serving the West Miami area, our team of skilled professionals can provide you with the wide range of high-quality services you need to create and maintain the beautiful landscape you've always dreamed of for your property. Are you looking for a professional West Miami landscaping company you can trust to help you maintain your home's landscaping? If so, call our team of skilled professionals today and let us show you the kind of quality results that have helped make us the most trusted name in hardscaping and landscaping services the area has to offer.
As the most reliable landscaping pros in the West Miami area, our team of skilled professionals is standing by and ready to assist you with all your landscaping needs, no matter how big or small. Whether you need new pavers, tree trimming, artificial grass installation, or pressure washing, our skilled professionals are ready to help you get the job done. If you have any questions about our full line of high-quality landscaping services, or if you would like to schedule an appointment for a consultation, call us today. Our team of experts is always standing by and would be happy to assist you in any way we can.
West Miami Trusts Us For Reliable Tree Trimming
Tree trimming services from Big Green Men Landscaping & Artificial Grass are the answer to overgrown trees or heavy, overhanging branches on or around your property. With our industry-grade equipment like chainsaws, pruners, branch saws, and more, we'll be able to perform safe and thorough tree trimming to properties all over West Miami. We want every residential or commercial space to be beautiful with attractive, risk-free trees. We also want to ensure that no one tries to take care of this service themselves-- it's a job that only pros should perform! Our landscaping company can't wait to provide you with the highest quality tree trimming services in West Miami.
The Best Artificial Grass Services In West Miami
If you've ever had a natural grass yard, you know how much time, money, and energy goes into keeping it in pristine condition. If there was an option for you to still have a beautiful lawn without all of the extra effort, would you take it? The good news is that this option is available to you with help from Big Green Men Landscaping & Artificial Grass. Our artificial grass services involve installing and maintaining the best synthetic grass products on the market to give you a lush green lawn without the excessive sprinkling, mowing, and lawn care services that often come with having a natural grass yard. Our maintenance services include keeping your turf clean and free of pests like ants, spiders, and other creepy crawlers. We know you'll love our artificial grass services here in West Miami, and we can't wait to add you to our list of satisfied customers.
Reviews and Testimonials for Big Green Men Landscaping & Artificial Grass Corp in West Miami
Call Us Today For Your Free Estimate