BEST LANDSCAPING COMPANY IN PALMETTO BAY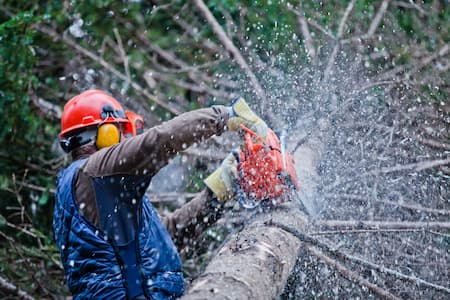 Choosing a quality Palmetto Bay landscaping company for your property is essential in achieving a captivating outdoor space that complements your lifestyle. Look for a reputable company with a proven track record, like Palmetto Landscapes, known for delivering exceptional results in the area. A top-notch landscaping company should offer a comprehensive range of services, from landscape design and installation to regular maintenance, all performed by a skilled team of professionals who understand the local climate and terrain.
Select a reliable and experienced Palmetto Bay landscaping company, so you can transform your property into a picturesque sanctuary, tailored to your preferences, and elevate the overall curb appeal and value of your home. Call the pros at Big Green Men Landscaping & Artificial Grass Corp to ensure that you get the level of quality care you deserve from your Palmetto Bay landscaping company.
The Finest Tree Trimming Service in Palmetto Bay: Transforming Your Trees
Discover the epitome of tree care expertise with Palmetto Tree Masters, the finest tree trimming service in the Palmetto Bay area. With a team of highly skilled arborists, we provide precision pruning and trimming, promoting the health and vitality of your trees while enhancing their visual appeal. Using cutting-edge equipment and environmentally-friendly practices, our dedicated professionals ensure safe and efficient tree trimming, leaving your Palmetto Bay property with breathtaking trees that stand tall and majestic.
Professional Artificial Turf Grass Service in Palmetto Bay: Elevate Your Outdoor Space
Palmetto Landscapes presents the pinnacle of landscaping innovation with our professional artificial turf grass service in Palmetto Bay. Designed to meet the needs of our discerning customers, our premium synthetic turf offers a lush, green lawn without the burden of constant maintenance. Our expert team ensures meticulous installation, resulting in a flawless finish that complements the charm of Palmetto Bay properties. Embrace the beauty and practicality of artificial turf, conserving water and time while enjoying a stunning outdoor space that remains vibrant and inviting throughout the year.
Reviews and Testimonials for Big Green Men Landscaping & Artificial Grass Corp in Palmetto Bay
Call Us Today For Your Free Estimate