Outstanding Boca Raton Landscaping Company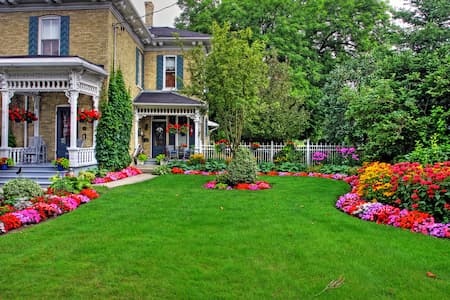 When it comes to getting the best possible results possible from a Boca Raton landscaping company, the only name you need to know is Big Green Men Landscaping & Artificial Grass Corp. Finding the right expert to take care of your landscaping and artificial grass needs is a vital part of helping to improve the exterior of your home and putting out the image you most want others to see. The outside of your home is what makes its first impression, and without service from a professional landscaping company, it's likely you won't get the curb appeal you want. Let us take care of that for you and give you the final results that you love so much, you'll hire us again and again.
Big Green Men Landscaping & Artificial Grass Corp is proud to offer a variety of services to the Boca Raton area, including things like:
Pressure washing
Outdoor kitchens
Landscaping hurricane preparation
Tree removal
3D landscape rendering
And much more!
If you're ready to experience high-quality service from a skilled landscaping company, give our team a call. We can't wait to show you the expertise that has made us the area's most trusted landscaper.
We Offer Boca Raton The Best Tree Trimming Services
Many property owners in Boca Raton don't realize they need tree trimming services until something goes wrong-- whether it's a dead branch that falls on the roof or a storm knocks down an overgrown tree. It's when these things happen that you might realize you could have been a little more consistent with tree trimming services. Big Green Men Landscaping & Artificial Grass Corp offers tree trimming so your trees not only stay healthy and look good but also create a safer, risk-free property for your friends and family to visit.
Expert Artificial Grass Installation For Properties In Boca Raton
When it comes to lawn care, natural grass or sod can be a bear to keep up with. There's weekly mowing in the summer and worrying about regrowth when the winter chill kills the grass. With artificial grass from a company like Big Green Men Landscaping & Artificial Grass Corp, you can have beautifully green grass all year long that only requires a fraction of the work that natural grass requires. After our expert installation services, we can also help you with maintenance like stain removal and pest control so your synthetic grass can last longer and look better with each year that passes.
Call Us Today For Your Free Estimate