Guide To Maintaining Synthetic Grass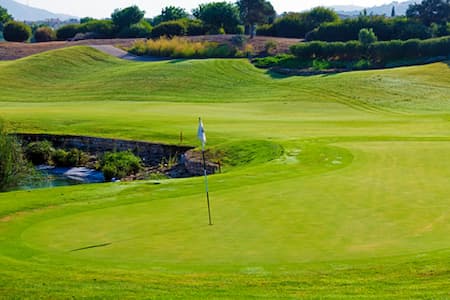 As a South Florida homeowner, lawn maintenance will always be a part of ownership. Whether you have synthetic grass installed already or you are thinking about it, you'll want to know what's involved to maintain it.
Synthetic grass maintenance is very different from maintaining natural grass. For one, it takes a lot less care and never needs watering. There will still be some upkeep involved, so you'll want to know all about what's required.
Our synthetic grass service company in South Florida has the answers.
Keeping Your Synthetic Turf Clean
You will want to clean your synthetic grass to avoid pet odors, stains, and problems. While artificial turf is well-known for its low maintenance requirements, you'll want to make sure it looks gorgeous year-round and that it looks great for a long time. There are general care things you can do and specific cleaning that is best left up to a synthetic grass maintenance company.
Hose the grass to clear pet feces and urine. It will wash through to the soil under the turf. It will become a problem even on pet-friendly synthetic grass products if you don't keep up with this maintenance. You can call us for a supply of artificial turf sprays to use that attach to your garden hose.
Use a rake or a broom to remove leaves and yard debris. A broom works just fine, but it is a lot of work. You may be tempted to vacuum instead, but only let a synthetic grass maintenance service like ours do it. Vacuuming without the proper equipment could destroy the turf.
Make sure barbecues or outdoor fires do not take place anywhere near the synthetic grass or it could be damaged. Never use harsh chemicals, bleach, or acid or alcohol cleaners because the damage will be permanent. Use a vinegar solution which won't affect the grass blades. Keep weeds pulled under and around the synthetic grass.
Other Tips To Maintain Your Synthetic Grass Lawn
You can avoid significant problems with your lawn if you don't plant certain trees near the turf. Pine needs and acorns can really cause you a lot of maintenance if they are located too close to your synthetic lawn. Evergreens are a better choice whether they are bushes or trees.
Also, keep up with the weed pulling in flower beds located nearby. You don't want a problem with a wild nuisance vine growing under the turf. Keep the rest of your landscape in good shape and you'll have less to deal with when it comes to the synthetic grass maintenance.
Call Us Today For Your Free Estimate