Concrete Cleaning To Keep Miami's Exterior Looking Sharp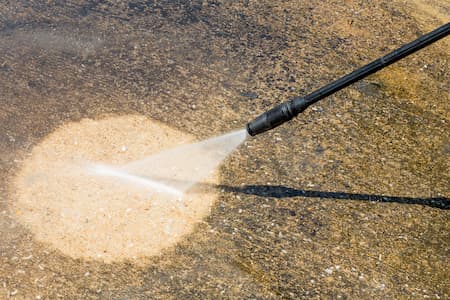 Big Green Men Landscaping & Artificial Grass Corp is the name to know for reliable concrete cleaning services in Miami. Our pressure washing team has years of experience in this industry and is well-qualified to help you with the concrete cleaning your home deserves. The services our experienced professionals provide are handled by our licensed and trained technicians who are both local and trustworthy. We make sure each job we complete is done with care and pay close attention to the surface materials we're working on in order to cause no damage. We're the best in town when it comes to removing stains from oil, grease, and more during the cleaning process in order to provide each customer with the cleanest concrete surfaces possible. To get quality pressure washing service from reputable experts, call Big Green Men Landscaping & Artificial Grass Corp for a free quote today.
Pavement Pressure Washing To Benefit Your Property
Trying to make concrete cleaning a part of your own to-do list is the perfect recipe for winding up spending your weekends and precious free time getting it done with no experience. Plus, you won't be able to get even close to the level of clean you had hoped for without the right equipment or skills. It's faster, easier, and more effective to hire a concrete cleaning specialist like us. Not only do our processes and techniques save you time, but they can also actually help you get longer-lasting results.
Your time is worth a lot, especially on the weekends, so consider how much your time is worth and compare it to how much we can save you. When you hire the pros for your concrete cleaning, you'll be able to wait much longer between services because our results last months longer than any DIY methods you could try without us. Since our team at Big Green Men Landscaping & Artificial Grass Corp uses a special blend of biodegradable, eco-friendly cleaning detergents, it's safe for your concrete surfaces and will also remove everything from mildew and mold to oil and rust stains without causing harm to the surface.
Give Your Property A Beautiful Shine With Pressure Washing
Big Green Men Landscaping & Artificial Grass Corp is the leader in reviving the look of Miami homes. Our knowledge of pressure washing combined with our dedication to providing exceptional customer service makes us the preferred choice when it comes to revitalizing the look of your property. We are proud to offer other services like:
House washing
Roof cleaning
Our landscaping company for Miami offers an unparalleled customer service experience with attention to detail and a commitment to excellence. We'll give your property captivating curb appeal for a fraction of expensive renovations or remodeling. Let us show you how pressure washing can give you a maximum return on your minimal investment by elevating your curb appeal to a whole new level.
Call Us Today For Your Free Estimate