Landscaping & Hurricane Preparation: The Importance Of Planning For Your Miami Landscape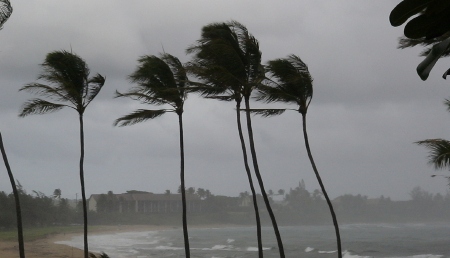 Big Green Men Landscaping & Artificial Grass Corp is happy to offer landscaping hurricane preparation services to homes and businesses alike in Miami. If you've lived in South Florida for longer than a few years, you know exactly what to expect when hurricane season rolls around. High winds and heavy flooding are just a few of the things that hurricanes can bring to your property and damage your landscapes! Luckily, our team has what it takes to prepare your property for whatever the next hurricane will throw its way.
We are familiar with hurricanes and what will happen the next time one starts inching its way towards Miami. Because of this, we know what must be done to protect your landscape and property from any damage. It's always better to err on the side of caution when it comes to severe weather, so call Big Green Men Landscaping & Artificial Grass Corp so we can do our part!
Clearing Debris & Landscape Planning
Living in South Florida involves being prepared for severe weather and mitigating damage. When it comes to landscaping hurricane preparation for your South Florida property, here are some details we can take care of:
Performing tree trimming to remove damaged, dead, and diseased branches
Removing branches within ten feet of a structure
Addressing the need for debris removal in your yard
Pruning back limbs away from power lines
Shortening long branches
Thinning the canopy of your trees
It doesn't matter how long you've lived in Miami, the threat of an upcoming hurricane is always daunting. It's easy to feel scared and overwhelmed when a storm is on the way, especially when it comes to your home and belongings. The team at Big Green Men Landscaping & Artificial Grass Corp is ready to spring into action and take care of your landscaping hurricane preparation needs so you can focus on more important matters, like keeping your family safe during a storm.
Providing Peace Of Mind During Hurricane Season
When you rely on Big Green Men Landscaping & Artificial Grass Corp for landscaping hurricane preparation services, you're trusting the landscaping company for Miami that cares about the well-being of our customers and their homes. We'll do whatever we can to ensure your property, from its trees to your building, is protected from the winds, rain, and flooding that hurricanes so often bring to the Miami area.
Call Us Today For Your Free Estimate