Artificial Grass Installation For Residential & Commercial Properties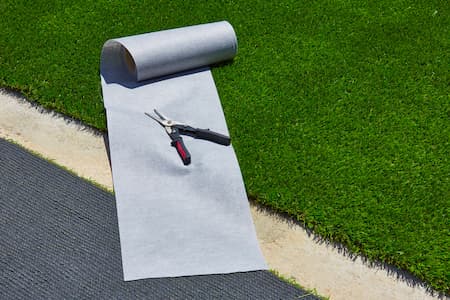 When you need artificial grass installation in Miami, it's a wise choice to work with an industry professional like Big Green Men Landscaping & Artificial Grass Corp. Here in South Florida, it can be tough to maintain a perfectly green lawn, even with the use of quality sod. You might need a yard option that can take on a certain level of wear and tear that other natural grasses just can't handle. No matter the reason you want artificial grass installation, Big Green Men Landscaping & Artificial Grass Corp is the team that can take care of it for you!
When it comes to this kind of installation, it's essential that you work with a company that has the skill, experience, and training to carry out such a service. When you work with our team, inferior results aren't an option-- we're the most reliable landscaping company for Miami offering this high-quality service. All you have to do to get the best artificial grass installation in the area is give us a call today!
Synthetic Turf Installer
When you call on Big Green Men Landscaping & Artificial Grass Corp for your artificial grass installation, you'll see us carry out a variety of steps to get you the best results. First, we remove the existing turf and big out all of the soil to level out the ground. Then, we install a weed-supressing membrane that will keep your artificial grass from being uprooted or disrupted by invasive weeds. From there, we lay crushed rock or sand in a thin layer, smoothing it to create an even surface. Depending on what you'll be using your new grass for, we can talk with you about adding a shock absorbant material. Lastly, we'll align, cut, and nail your artificial grass into place and brush a layer of silica sand onto the surface as a stabilizer. You'll be left with a beautifully bright, low-maintenance lawn that will add both curb appeal and value to your Miami home!
Miami's Reliable Artificial Grass Experts
When you're ready to get started with your artificial grass installation or have any questions about our artificial grass services, get in touch with Big Green Men Landscaping & Artificial Grass Corp right away. We'll be happy to answer your questions, show you the options you have for artificial grass, and provide you with a free estimate for your next project! We're excited to work with you and provide you with the best in artificial grass installation in Miami.
Call Us Today For Your Free Estimate